Letter from the CEO: Year 2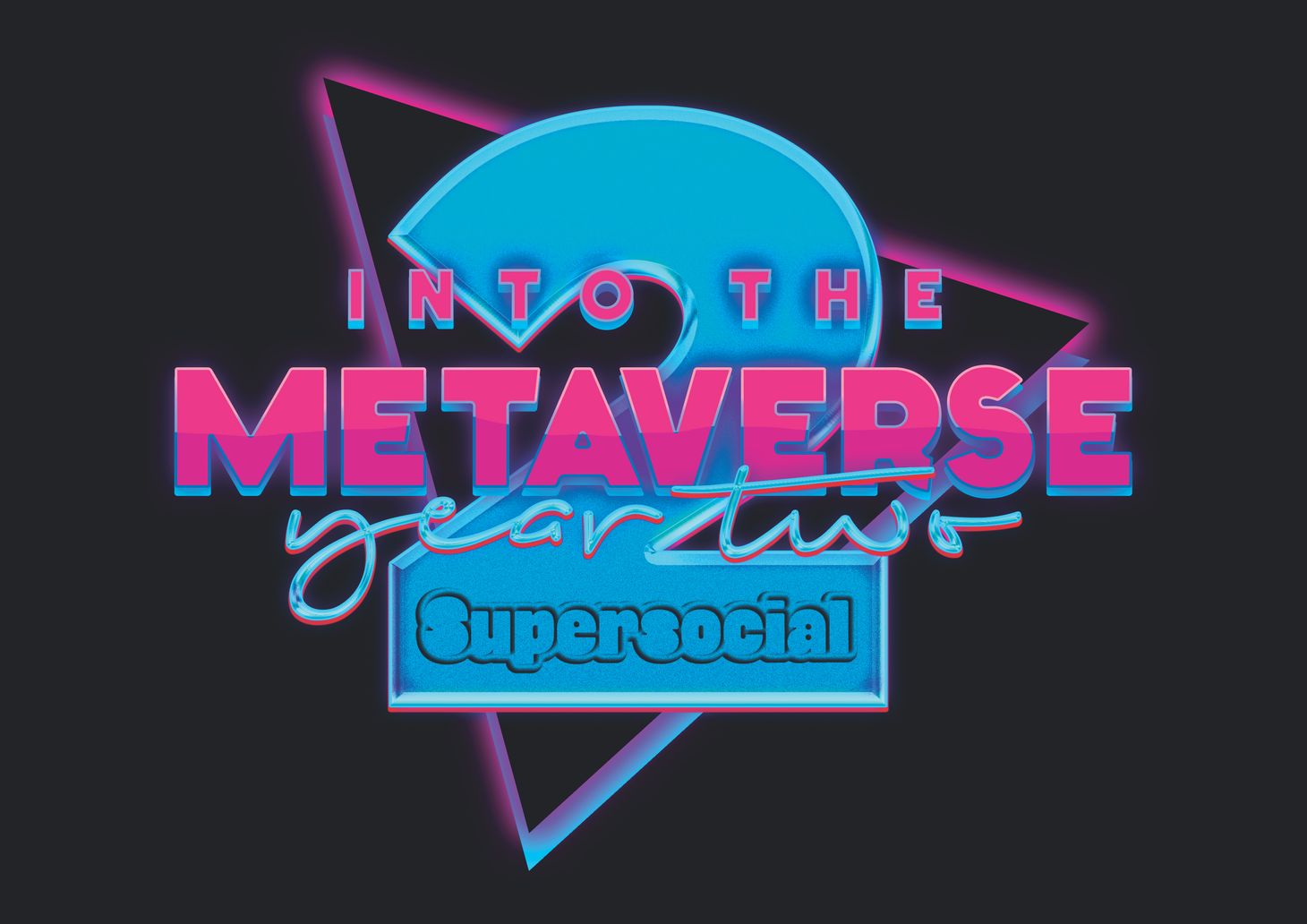 In a world in which billions of people use the Internet to socialize, play and express themselves inside ever more immersive virtual spaces, we are witnessing a tectonic shift in human experience. We believe that this shift will make people "SUPERSOCIAL", which is why Pedro, Tatiana, Luiza and myself started a company with that name two years ago, today, on June 1st 2020.
During the past two years we built and experimented with numerous projects, primarily on the Roblox platform and have remained committed to our long-term mission: creating and empowering digital communities to play, explore, socialize and express themselves through insanely fun games and experiences, built for the next era of the Internet.
With an increased level of uncertainty around the world due to the global health crisis, climate change, financial markets instability, geopolitical tensions, and more, we believe that now more than ever before we have the responsibility to use technology to unite, inspire and entertain. The emergence of the metaverse as the next iteration of the Internet and an immersive social platform on a global scale introduces not only an opportunity to build new consumer products and applications but also, and perhaps more importantly, reimagine what type of experiences can bring us together, break barriers, and help build a more meaningful Internet - one that powers creativity, fosters inclusivity, and drives prosperity. This aspiration is at the core of why we started Supersocial and what we're committed to help create in the years ahead.
Over the past two years we witnessed an early explosion of all things 'metaverse' as a result of three key events that accelerated both market awareness and product innovation: (1) Facebook's transition to Meta; (2) Roblox's direct listing; and (3) The rise of NFTs. The pandemic served as a human behavior catalyst which suddenly made 'MMORPGs' feel like a gateway to a new consumer Internet versus merely a "videogame" genre. Alongside these events we also saw continued technology developments that push the boundaries in the space from companies like Nvidia, Epic Games, Unity, and Niantic, to name a few. When we started Supersocial the word "metaverse" was mentioned one time in the quarterly earning calls of Q2.2020. In the most recent quarter (Q1. 2022) the word "metaverse" was mentioned nearly 400 times. And it remains the very beginning.
Supersocial initially focused on building for the Roblox platform, which we still believe to be an era-defining platform that sits at the intersection of multiple multi-billion dollar industries - game development, social media, publishing & distribution, and cloud services. Roblox has also helped nurture a whole new generation of creators and developers who not only introduce millions of different experiences to Roblox's nearly 55 million daily active users but also attract world-class brands such as Nike, and Gucci who are rapidly establishing their metaverse presence on the platform. Supersocial remains committed to building on the Roblox platform, and for its incredible community, while looking to expand to new horizons. Today we quietly announced our entry into web3 with a new concept called NFTV - a game station on web3 where you can have fun with your friends (and your NFTs) by flipping through multiple channels of wildly fun games to play together. We'll show and share more about it in the coming months.
Alongside the relentless pursuit of realizing the Supersocial vision and mission and contributing to the wider effort of a thriving industry, there have been many challenges to overcome, all a natural part of building a company and creating something new from scratch. I am incredibly proud of the journey we've been through together as a team and organization and am confident in the road ahead. Building and nurturing an organization that is fully remote and distributed has been a blessing and a challenge - on the one hand, we are able to attract the very best talent where-ever they choose to live. On the other hand, we constantly seek ways to connect on a personal level and bring our teammates together, get to know each other and establish a sense of unity and team spirit. This will continue to be an area of growth and improvement for us in the years ahead.
There's never been a better time to build the, and for, the metaverse. At Supersocial we take that journey seriously while ensuring we have tons of fun along the way, together.
Thank you for being on this special journey with us. We would not have arrived at this milestone without your belief, trust and support.
Yonatan Raz-Fridman "Yon"
Founder & CEO
"Those who were seen dancing were thought to be insane by those who couldn't hear the music"
Supersocial Newsletter
Join the newsletter to receive the latest updates in your inbox.