e.l.f. and Supersocial Team Up to Empower Next Generation Entrepreneurs in e.l.f. UP! on Roblox
The e.l.f. Cosmetics tycoon experience champions growth and community for every eye, lip, face, paw and fin on Roblox.
Get ready to e.l.f. UP! with a new social tycoon built by e.l.f. Cosmetics in partnership with Supersocial. Unlike other tycoons on Roblox, the e.l.f. experience places particular emphasis on empowering players to curate and customize their own in-game shops.
"By creating an experience that's driven by community and easy to play, we are excited to create a virtual incubation space where players can experience the game and be empowered to become the entrepreneurs of tomorrow and realize that anything is e.l.f.ing possible," said Patrick O'Keefe, VP, Integrated Marketing Communications e.l.f.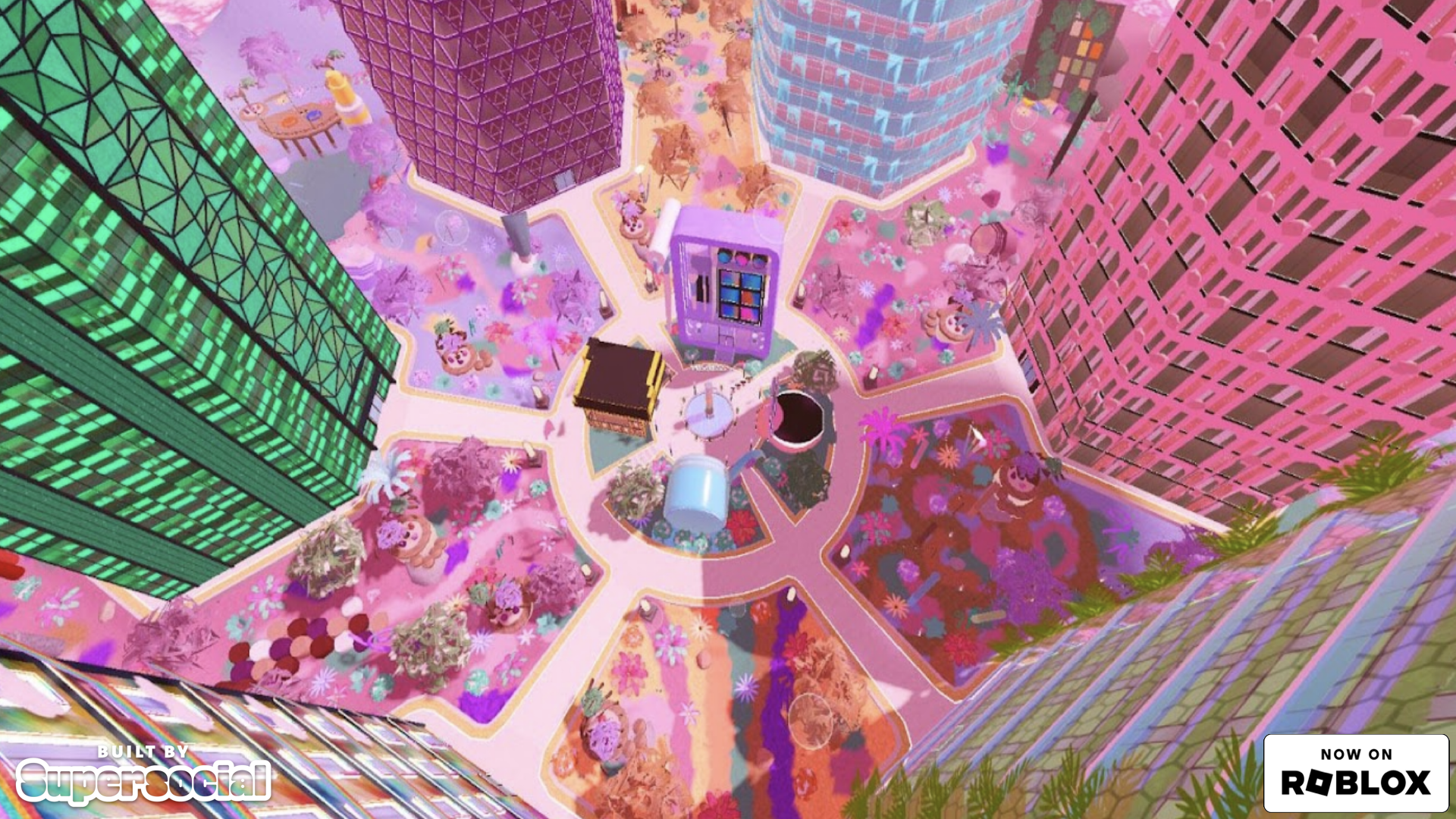 A Social Tycoon with Impact
In e.l.f. UP!, players enter a playful, whimsical world that glows with potential, reflecting e.l.f.'s iconic brand style. Here players can run their own dream business empire, starting from the ground up as they build their own tower full of shops and features. Each new tower floor allows players to add new variety shops to their passion business including a café, recording studio and more inspired by e.l.f.'s Holy Grail collections.
The more a player expands and sells with kindness, the more customers they'll meet and the bigger their impact will be on others. By contributing toward community goals, players receive in-game boosters and rewards not only for themselves, but for all other players in the vicinity to enjoy and further uplift the world around them.
"Everything we do is created with our incredible community in mind," said Yonatan Raz-Fridman, Founder and CEO of Supersocial. "By giving back to the community, we not only embody the e.l.f. ethos, but we hope to create a world that inspires others to make a positive impact around them."
Players will be able to use their rewards to ignite inspiration and expand their business, all while helping the community thrive. Players who want to go a step further can tap into the game's rebirth mechanic to earn themed keys which open doors to new types of shops and exclusive customer interactions and moments. All of this is created with accessibility in mind; gameplay is Roblox-native and so easy that even players with fins and paws could play.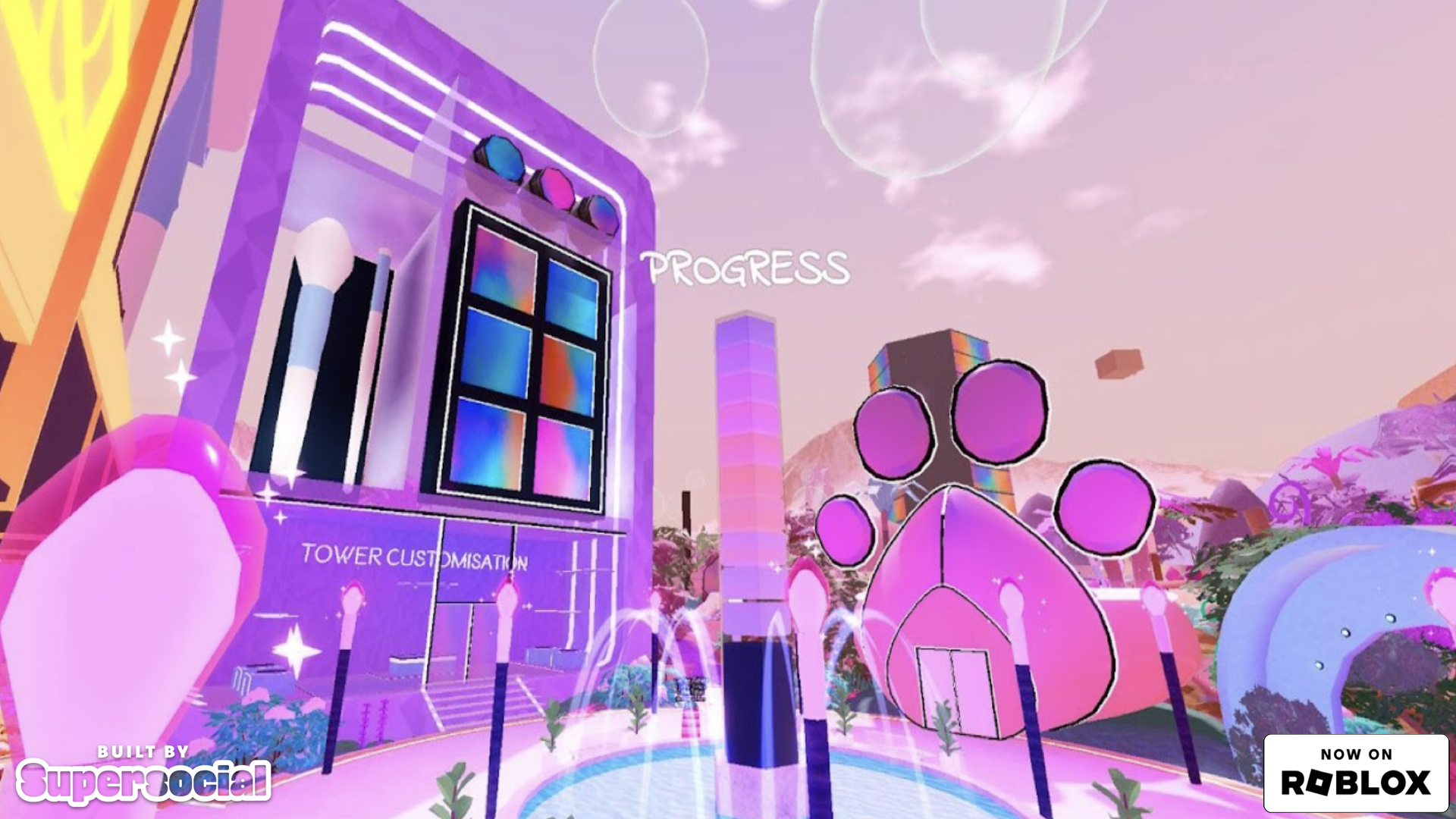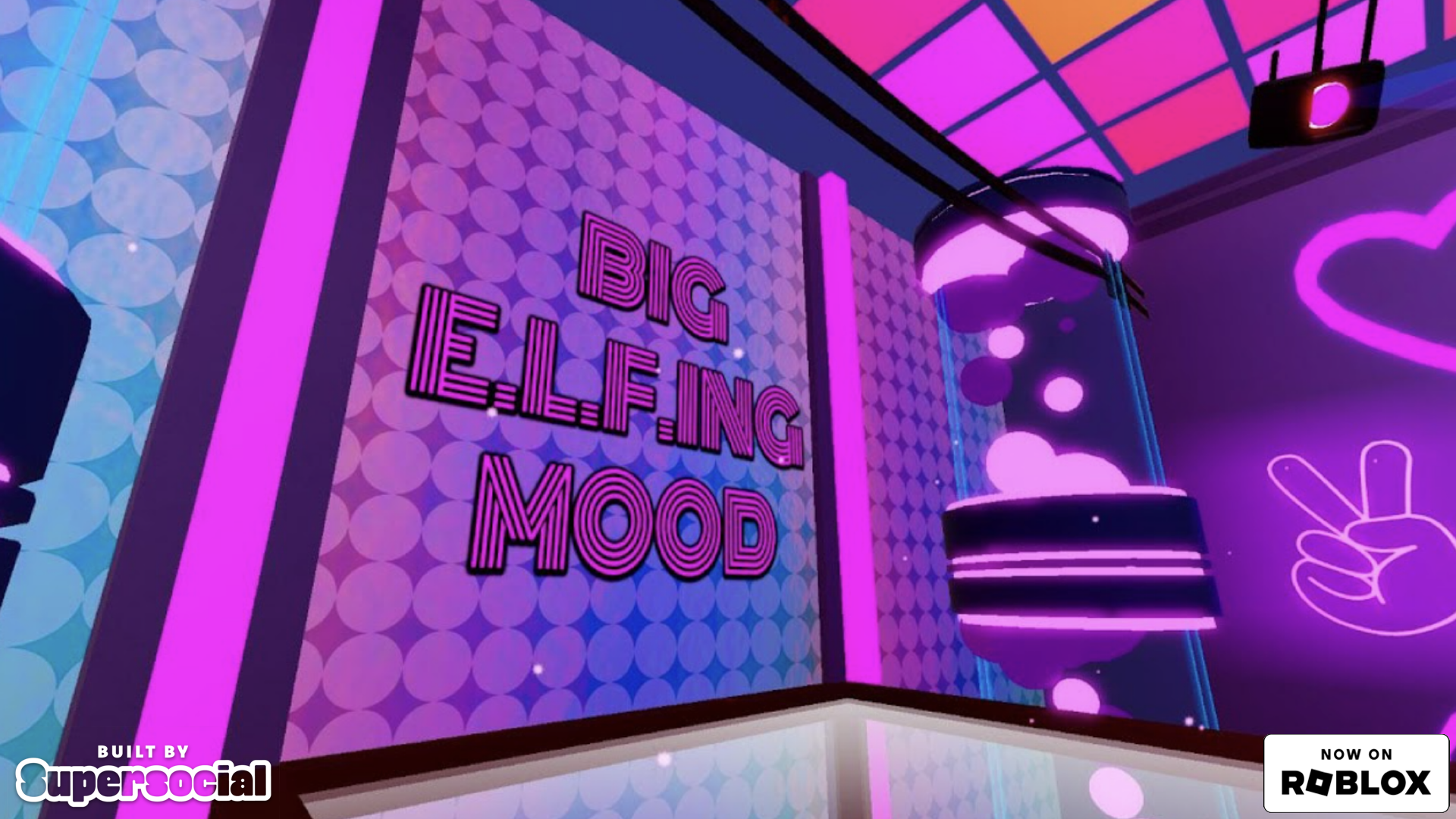 The Biggest UGC Giveaway in Roblox History
As part of its mission of empowerment, e.l.f. will be giving away over one million units of limited user-generated content (UGC), making it the largest limited virtual goods giveaway ever conducted on the Roblox platform.
The e.l.f. UP! virtual item collection leverages the latest technology to bring animated avatar faces and bundles to the Roblox Marketplace, making e.l.f. the first cosmetics brand to have animated faces with makeup on the platform. By leveraging platform talent and working together with community creators, the experience aims to not only empower the players, but also uplift and showcase the artists and creators behind the iconic items and looks.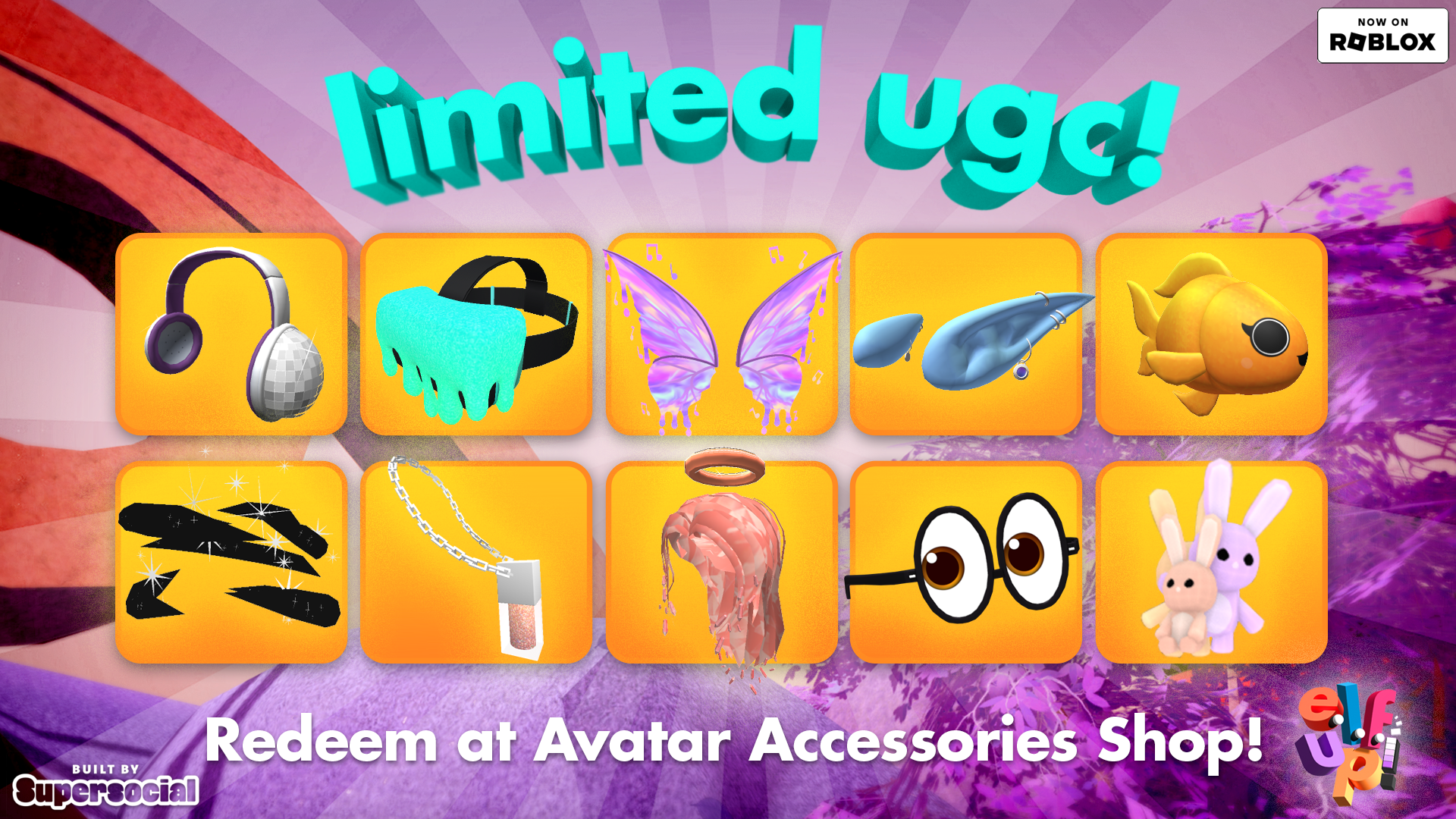 Play e.l.f. UP! on Roblox
Become the entrepreneur of your dreams. Enter Roblox and play e.l.f UP! here.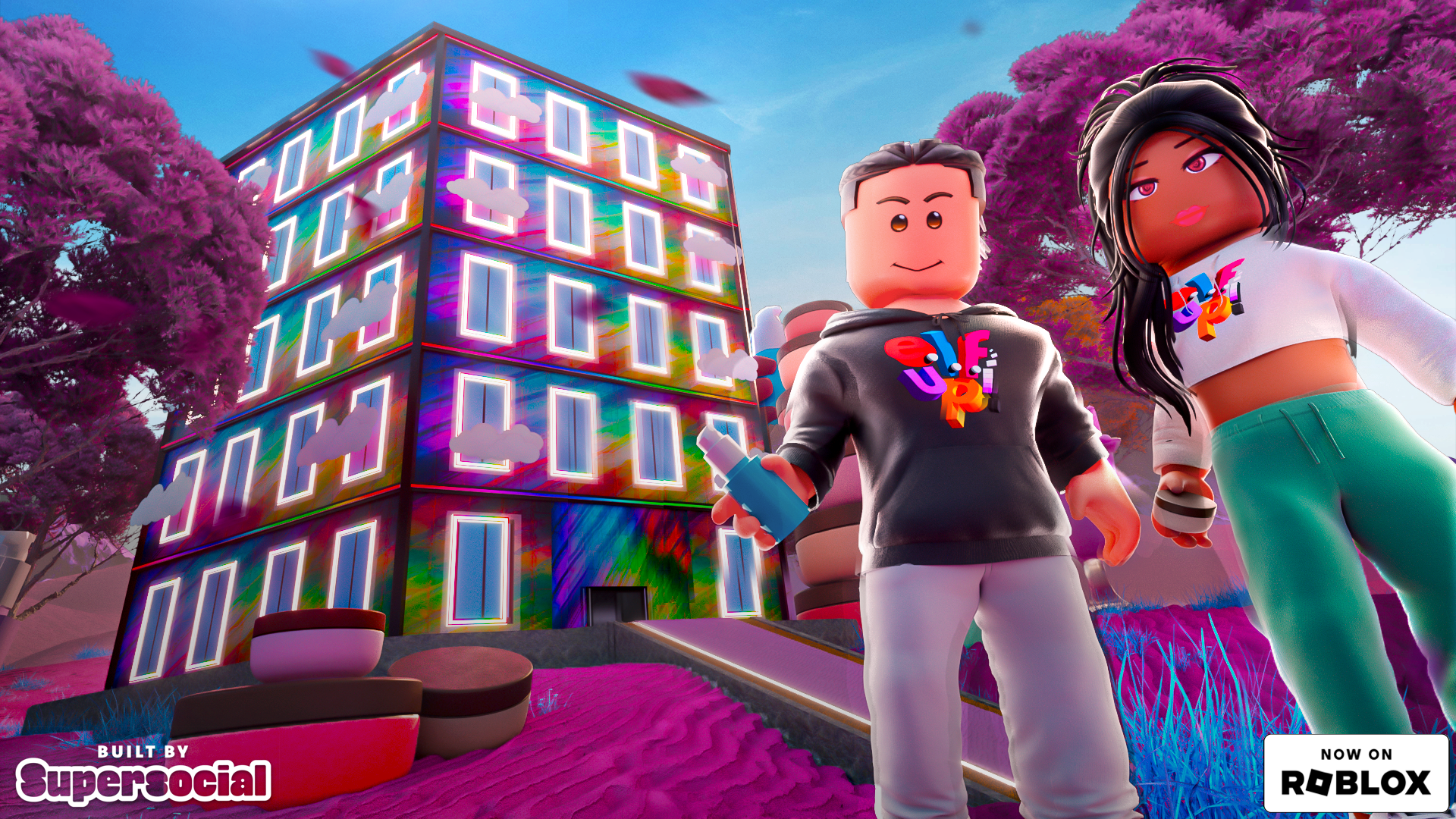 In the Media
About e.l.f. Cosmetics
Since 2004, e.l.f. Cosmetics has made the best of beauty accessible to every eye, lip and face. We make high-quality, prestige-inspired cosmetics and skin care products at an extraordinary value and are proud to be 100% vegan and cruelty-free. As one of the first online beauty brands, e.l.f. continues to attract a highly engaged audience and set benchmarks with new digital platforms. Our brand is widely available at leading retailers such as Target, Walmart and Ulta Beauty, and has a growing international presence. Learn more by visiting www.elfcosmetics.com.
About Supersocial
Supersocial builds virtual worlds that empower digital natives to play, socialize, and express themselves on metaverse platforms like Roblox. Our extensive portfolio of games, experiences, and virtual merchandise collections are known throughout the industry for their iconic visuals and a relentless focus on user experience. As the premiere partner to the world's leading brands, our mission is to create boundary-pushing experiences that represent the brand at the highest standards while feeling authentic and meaningful to metaverse communities. Learn more by visiting supersocialinc.com.
Meet Our Supersocial Team
For a full list of Supersocial team credits click here.
Supersocial Newsletter
Join the newsletter to receive the latest updates in your inbox.