A New Year's Letter from the CEO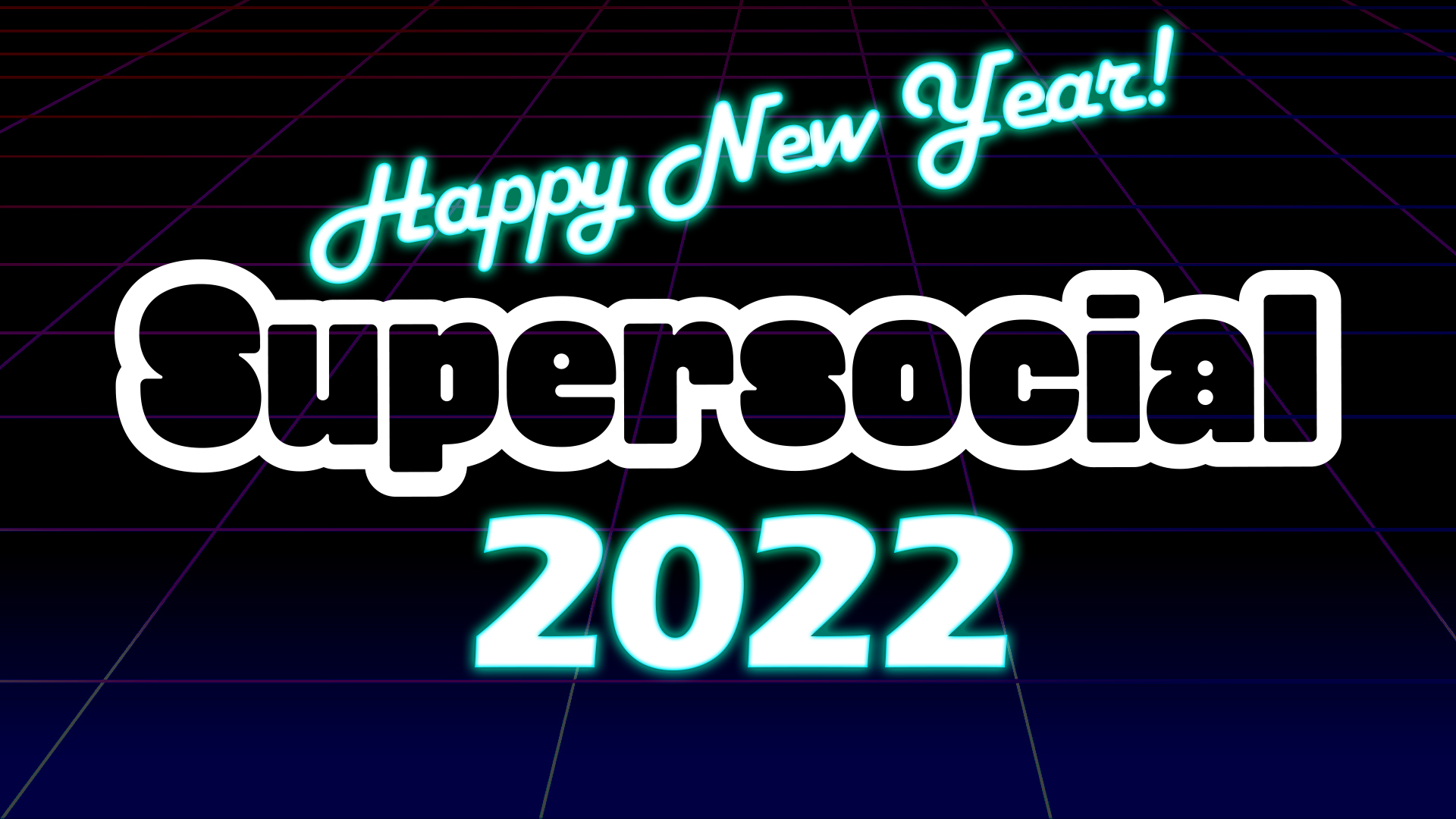 Greetings! I would like to begin by wishing everyone a Happy New Year.
2021 was a monumental year for the Metaverse - from a mere sci-fi concept and a term that very few people had heard about in 2020, the Metaverse has rapidly emerged to be recognized as the next iteration of the Internet. Two of the Metaverse's defining events in 2021 are the direct listing of Roblox on the NYSE in March 2021, and the corporate identity rebrand of Facebook to Meta in October 2021. These events not only injected context into a buzzy conversation but also opened the floodgates for many people to be interested in learning about, and building for, the Metaverse.
While the conversation about the Metaverse became more real it is nonetheless in its very early stages as an emerging frontier, and as such, different people view the Metaverse in different ways. At Supersocial, inspired by the words and writings of thought leaders such as Dave Baszuki, Tim Sweeney, and Matthew Ball, we believe that the Metaverse is the next frontier of human experiences on the Internet, and as such, it not only introduces an opportunity to create native experiences that re-imagine how we play, socialize, learn, work and shop in real-time, persistent, large-scale 3D worlds, but also, and perhaps more importantly, it changes the way we perceive, shape and express our identity. Helping to build a Meaningful Metaverse, one that powers creativity, fosters inclusivity, and drives prosperity, is a mission we hold dearly at Supersocial.
Currently Supersocial is primarily focused on building for Roblox, a consistent Metaverse platform with a growing global community which we are proud to serve. During 2021 Roblox not only became a publicly-traded company (with a ~$59 billion market cap as of 12/31/2021) but also grown its Daily Active User-base to nearly 50 million, surpassed for the first time in its history the 50% mark of users above age 13, and saw many world-class consumer brands launching dedicated brand experiences on its platform. That being said, what makes Roblox so unique is the enormous community of talented, passionate and dedicated developers and creators that are building for the platform - a new generation of builders. In 2021 Supersocial Labs has proven to be an incredible method for how we partner with rising Roblox-native developers in building iconic experiences on the platform, and we have exciting initiatives lined-up for 2022.
Although not without challenges and needed improvements of its developer tools and user experience, we remain bullish about Roblox's growth and its competitive positioning in the market, excited about upcoming releases that will further enhance what we can build for the user community, the opportunities to partner with leading brands on their Roblox presence, the platform's expanding global footprint and the growth of its aged-up audience. Alongside our belief in Roblox we are keeping an eye on other emerging platforms and technologies that provide and opportunity to serve of fans, expand our community and utilize innovations in game engines, consumer devices, and decentralized technologies to build the most iconic games and experiences for the Metaverse.  
Supersocial enters 2022 with 25 full-time team members and an organization that brings together under one (virtual) roof Roblox-native developers and seasoned game industry builders who operate remotely from 23 cities in 4 countries, united around a culture of trust, determination and joy. We have cemented and strengthened the way in which we operate and how we treat each other. Crafting the "Supersocial way" is an on-going journey and during 2021 we made huge progress, of which I'm very proud. We have three live experiences (Ghostopia, Ballista, Pirates vs. Ninjas), additional experiences under development, and an exciting roadmap for 2022.
We continue to be laser focused on building the most iconic games and experiences for the Metaverse.
Wishing everyone an epic 2022.
Yonatan "Yon" Raz-Fridman
Founder & CEO
Supersocial, Inc.
Supersocial Newsletter
Join the newsletter to receive the latest updates in your inbox.