A New Year's Letter from the CEO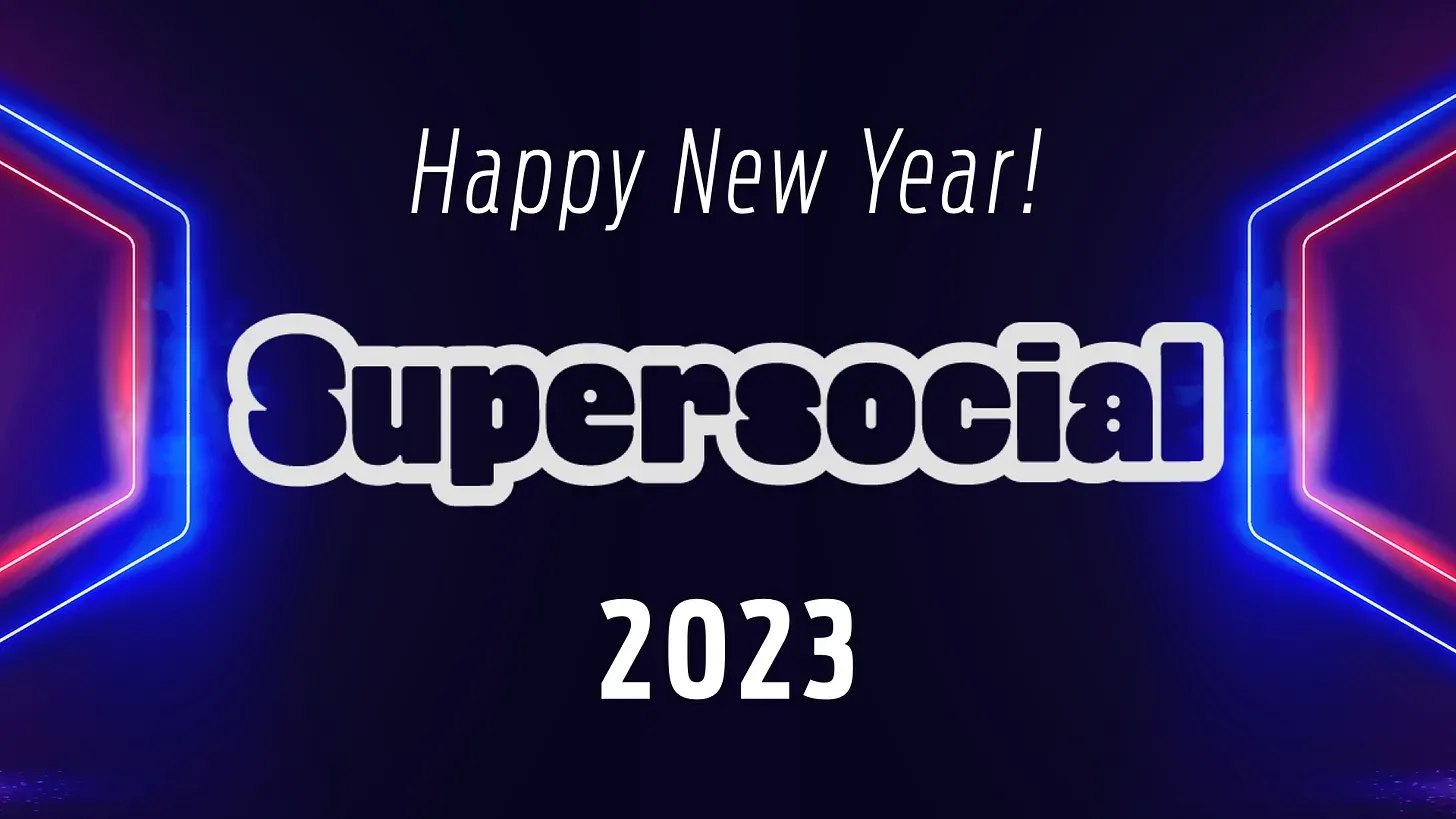 Greetings! I would like to begin by wishing everyone a Happy New Year.
2022 was a monumental year for the metaverse, continuing its rapid journey from a mere sci-fi concept into something that starts to have a clearer definition and clarity of purpose. However, we are still at the very early days of shaping what it actually becomes and how it will shape the next era of the Internet.
At Supersocial we concluded 2022 with fantastic results, growing every aspect of our business, among them revenue and community, across our two business groups - Supersocial Originals (owned IP) and Worlds by Supersocial (partner IP). On the latter, we're proud to see NARS Color Quest, the brand experience we've built with NARS Cosmetics, reaching 42 million visits in its three months of activation, making it the #1 branded beauty experience on the Roblox platform and celebrated by leading media publications.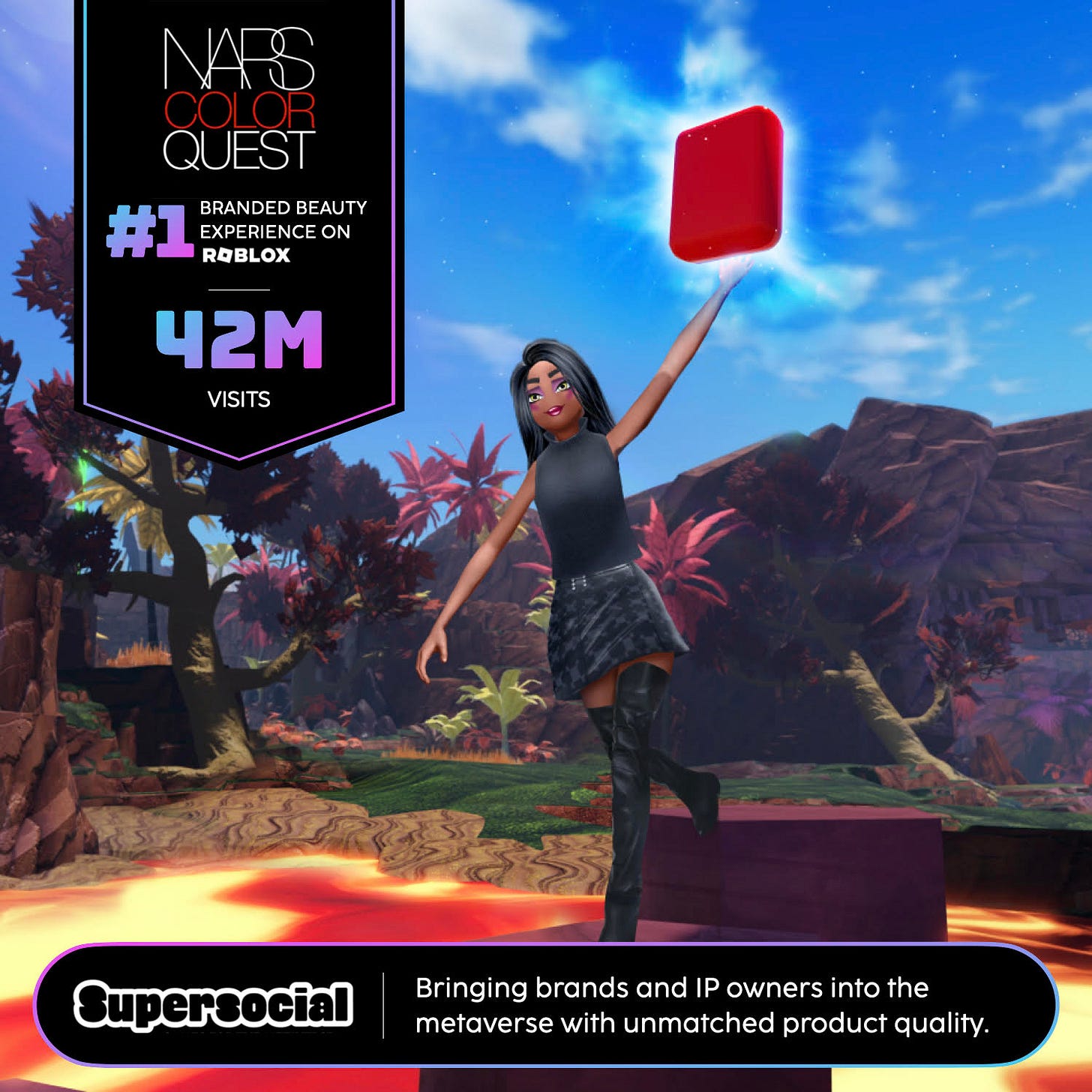 I'm also excited about the products our team we'll be launching in 2023, among them the Piñata Smashlings world and other (undisclosed) experiences which we're building in partnership with some of the world's greatest brands.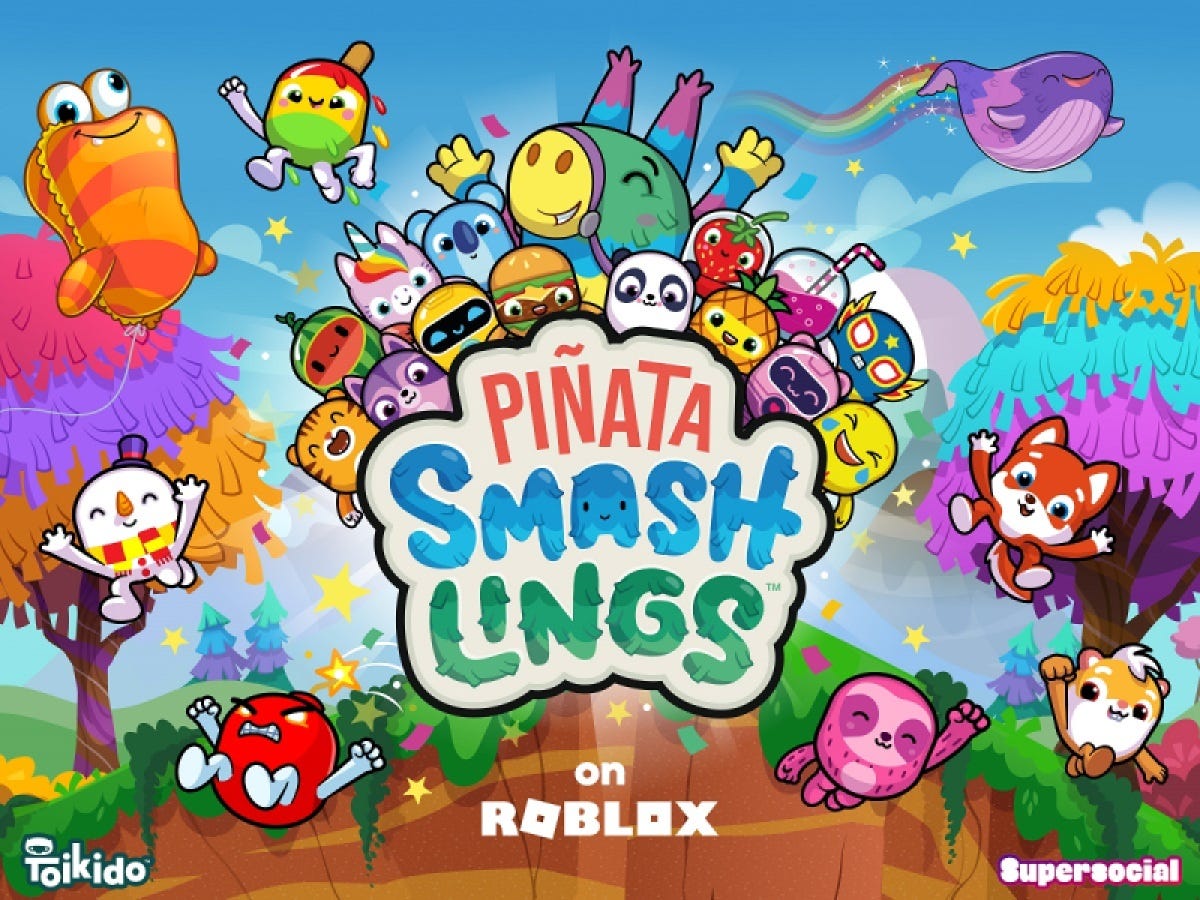 Brands and IP owners now understand the importance of establishing presence in metaverse-type platforms in the most authentic way for their brands and for the community, and they recognize that Supersocial delivers products and services with unmatched quality. In 2023 we plan to continue cementing our positioning as the premiere partner to the world's greatest brands as they seek to establish presence in emerging platforms like Roblox and deliver compelling business results.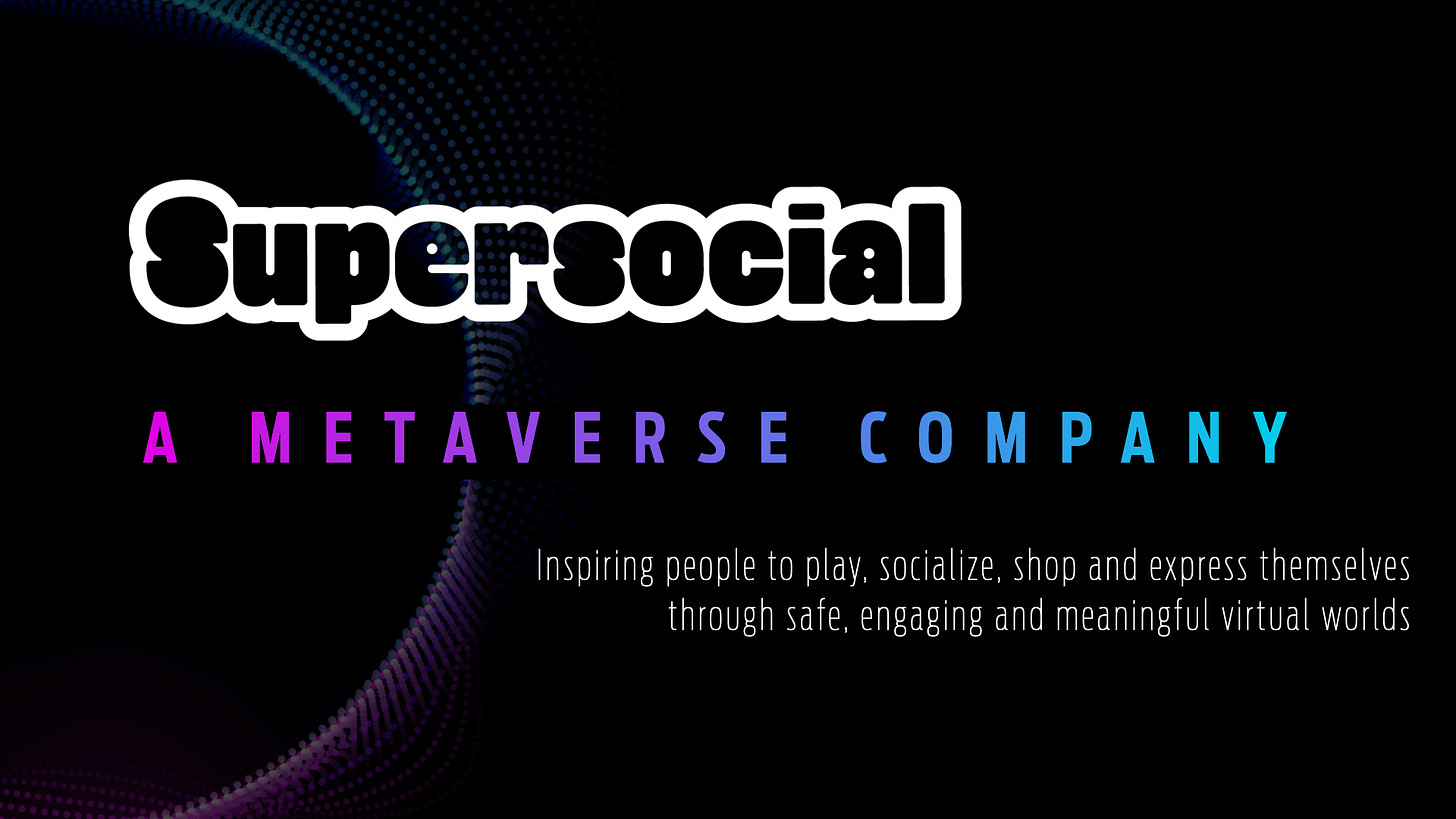 What's really exciting for us is being part of a new generation of companies that are defining how emerging technologies, and the metaverse more broadly, can not only unlock the potential of a whole new generation of creators, but also, and perhaps more importantly, reimagine the way people express themselves. We believe that the metaverse is the next frontier of human experiences on the Internet, and as such, it not only introduces an opportunity to create native experiences that re-imagine how we play, socialize, learn, work and shop in virtual worlds, but also, and perhaps more importantly, it could change the way we perceive, shape and express our identity. Helping to build a Meaningful Metaverse, one that powers creativity, fosters inclusivity, and drives prosperity, is a purpose we hold dearly at Supersocial.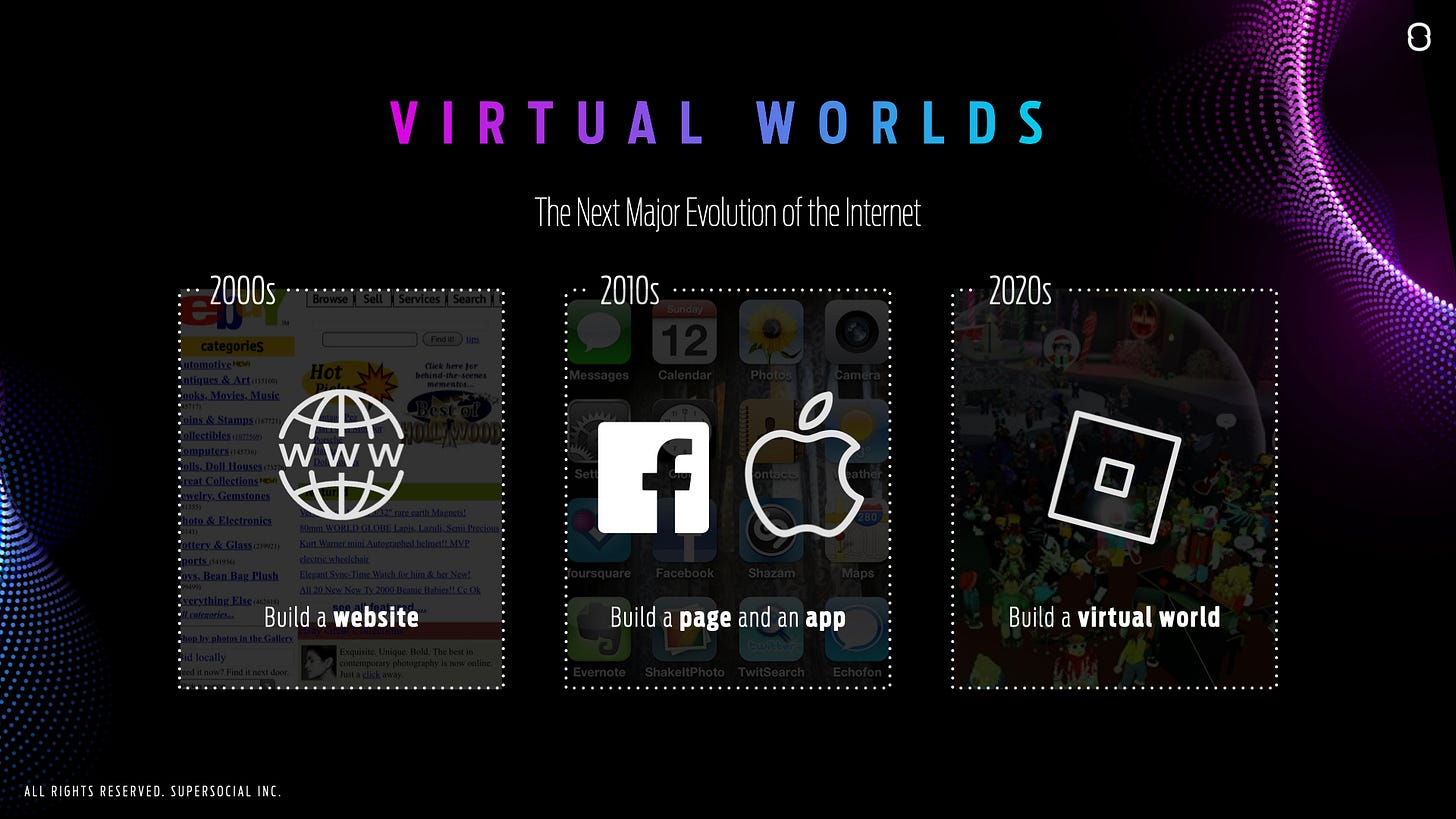 Currently Supersocial is primarily focused on the Roblox platform and we're proud to not only delight its growing community of nearly 60 million daily active users, but also to partner with some of the most talented developers and creators who join Supersocial to help build groundbreaking products for and with the greatest brands and IP owners. That's part of what makes Roblox so unique - its community of talented, passionate and dedicated developers and creators that are building for the platform.
Although not without challenges, we remain bullish about Roblox's growth and its competitive positioning in the market, excited about upcoming releases that will further enhance what we can build for the community, the opportunities to partner with the greatest brands on their Roblox presence, the platform's expanding global footprint and the growth of its aged-up audience.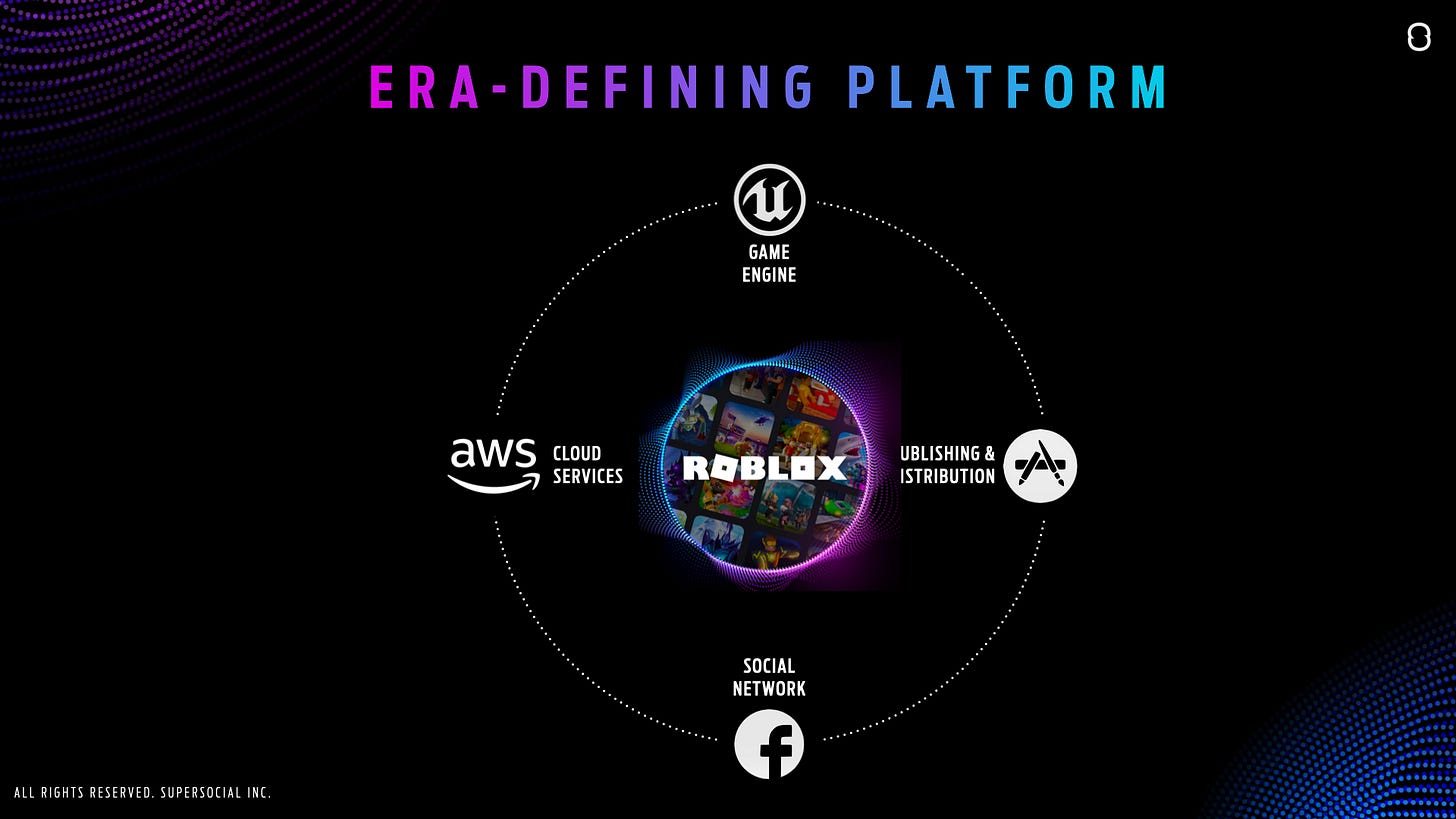 Alongside our belief in Roblox we are keeping an eye on other emerging platforms that provide and opportunity to serve fans, expand our community and utilize innovations in game engines, consumer devices, and decentralized technologies to help deliver on our mission of inspiring people to play, explore, socialize, shop and express themselves through safe, engaging and meaningful virtual worlds.
Supersocial enters 2023 with strong momentum and incredible appetite to help our partners and the greatest brands achieve their dreams and objectives. To do so at the highest level requires an exceptional team and A+ talent, which is why I'm proud to kickoff 2023 with a talented organization that brings more than 100 years development experience on Roblox (including building experiences that reached 10+ billion player visits) and more than 100 years of experience in AAA, mobile gaming and interactive entertainment - all of whom are relentlessly committed to our mission and company culture.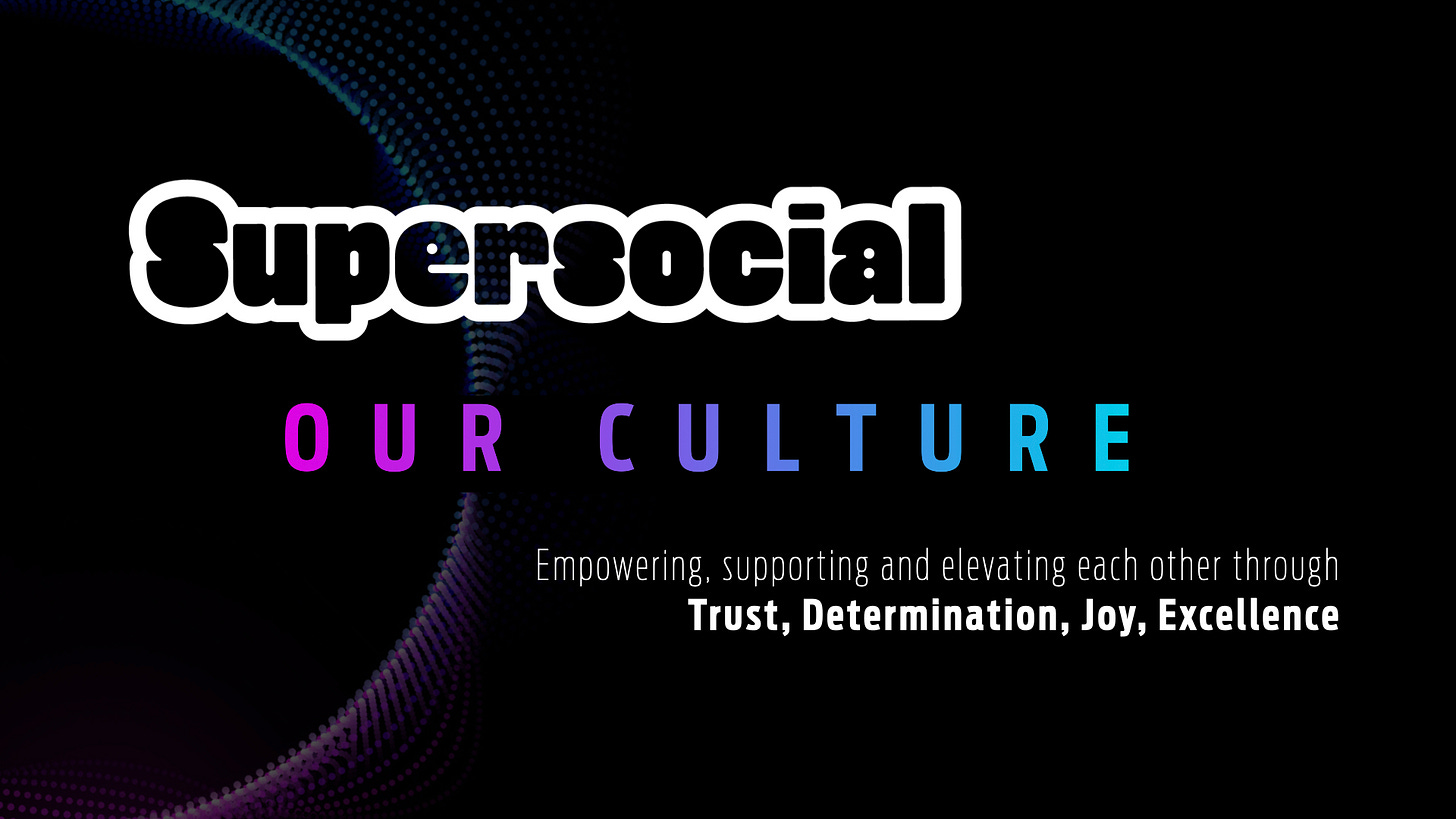 Wishing everyone an epic 2023!

Yonatan Raz-Fridman
Founder & CEO
Supersocial Inc.
Supersocial Newsletter
Join the newsletter to receive the latest updates in your inbox.